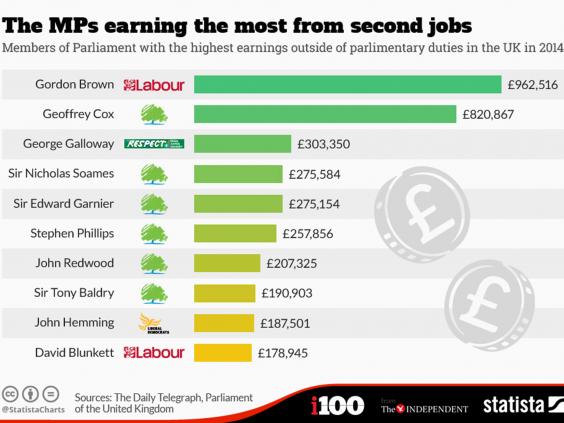 "A democratic government is by the people, for the people and of the people".
Abraham Lincoln'
"If a law is wrong, not only is it okay for them to disobey it, but they should disobey it."
Outwardly they appear to be for the people, but internally they are for themselves and the party, as the party is the conduit for their personal financial enhancement and that is ultimately, what really counts for them, not what counts for the people.
Economic Change and Dynamism
This does not happen through government dominated by political party policy and thinking, but the freedom of the people to think and more importantly to get things done that the people want, not the Party machine. When one looks at the Party political system, the people are not in control, but 'The Party'. This is the difference that many voting people just do not understand.
For in a pure democracy the people vote for the people who will get things done for them. But in reality when a Political party is put into power, it is not the people who are in charge, but the Party. They can then do what ever they wish, break promises and undertake their pet internal political policies that may have been dormant and not even in any political manifesto. In other words, they invariably go back on their words to the people and where this happens time and time again.
Therefore democracy in the UK is not really democracy, but the democracy of the Party and the control that this yields to them. How many times have we all looked back and seen very little change and in fact, seen change for the worse happen? I would say every time a new election is called, but where the people never analyse this, just taking the new untruths and undeliverables as gospel by the majority of voters who just live in hope that what they say this time, will be done. But it never does now does it.
To do this political parties would be made illegal. A strange and radical movement in how the Establishment operates and where the Establishment would not rule as today, but the people. For this major change in the people's mindset would open up the very application of where true democracy resides, putting power into the hands of the people and not the Party and its hierarch. For in may ways, political parties can be seen as a cult to a great extent and much like a religious leaning where people are made to believe in something that may be or may not be. That is the same with Political Parties, as they too provide imaginary scenarios for the people and if the people like these pipe dreams, they vote for them time and time again like brainwashed sheep.
People will say that this is not possible, but where history tells us that certain civilizations did actually live like this and without leaders to tell us what to do.
Indeed the Harappan civilization existed for thousands of years according to leading historians and evidence indicates that this ancient civilization avoided War for 2,000 Years. I think that just based upon that superlative that people on that basis alone would welcome to know about this leaderless civilization – the most advanced in history at the time.
For a quick overview the Harappan civilization dominated the Indus River valley that began about five thousand years ago and where many of its massive cities sprawling at the edges of rivers, still flow through Pakistan and India today. But its culture remains a mystery. Why did it leave behind no representations of great leaders, nor of warfare?
That would make the Harappan civilization an historical outlier in any era. But it's especially noteworthy at a time when neighboring civilizations in Mesopotamia were erecting massive war monuments, and using cuneiform writing on clay tablets to chronicle how their leaders slaughtered and enslaved thousands.
What exactly were the Harappans doing instead of focusing their energies on military conquest?
But how would such a new and modern system of human development and experience work in overview?
Another major reason why the system has to change to 'real democracy' is that the institutions that support government (or take them for a ride) are not functioning as they should do for the people, but for personal gain. This can be seen clearly by simply looking at one aspect of the Establishment system, higher education. But all establishment support systems are just the same and there for themselves in reality when one undertake an in-depth analysis of the whole system supporting party politics and more importantly, party policies (where they are engaged from start to finish once 'The Party' is in power).
In this respect like the university system, it is not the students that they are bothered about or indeed higher education, but what financial enhancement those at the top in these institutions can receive in monetary rewards. Indeed some of the most recent adopted university status institutions from the old polytechnic system charge the highest student fees. Indeed their vice-chancellors are some of the very highest paid. This again is therefore not really about the welfare of the people (students in this respect who will be the future adult people in this nation), but about how much certain people can get out of the system for themselves. Forget about the vast debts that these hundreds of thousands of students each year leave university with a momentous financial debt ball and chain hanging around their necks, it is our personal take and wealth that the university leaders is the ultimate concern, not the people (students). Indeed, it was the vice-chancellors who were for the introduction of the new university fees and voted for it in droves. So don't be deceived by these and all government funded institutions, as they are bluntly, all for themselves, not in reality who people think that they have at heart, the people they supposingly serve. The change to charge enormous education fees came from the USA as usual where higher university officials have made themselves into millionaires in a very short period of time and the UK university establishment saw what this meant for them as well. For basically it was just getting on the 'band wagon' for them as they could see and smell the riches at the end of this fees rainbow. Indeed there are not many UK vice-chancellors and senior university executives who ae not now multi-millionaires. People have to get wise to all this and what has really happened in public service at the top and why these people at the top voted for all these changes with open arms. Wouldn't you?
1. The people elect their MPs and leader without parties.
Dr. David Hill
CEO, World Innovation Foundation
25 June 2017
NOTE THAT THIS PARTICULAR BLOG WILL BE EXTENDED AND INCREASED OVER TIME
Therefore for updates if the reader is interested please revisit on a periodic basis.]