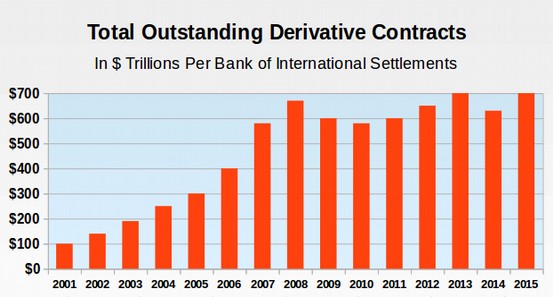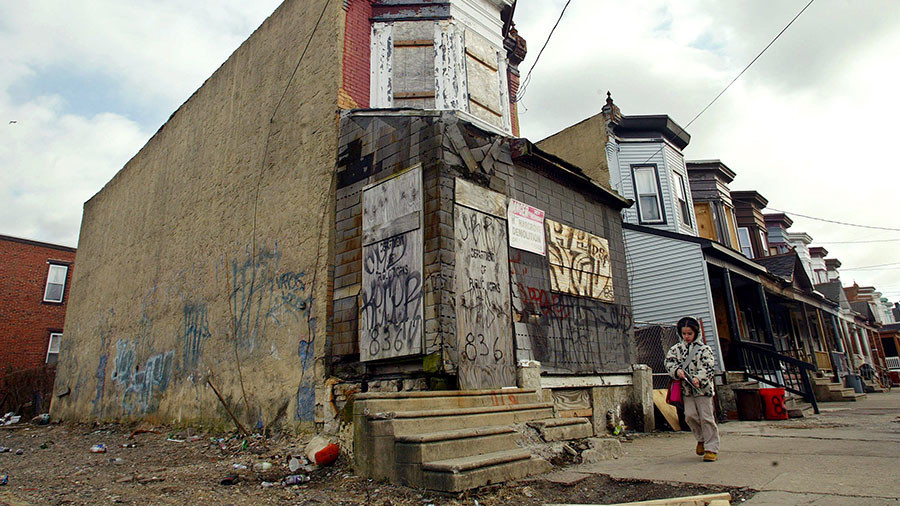 Indeed, this 'real' and constantly growing 'ULTIMATE' threat to all of us is driven completely by the selfish financial interest of the world's top bankers and the world's richest 1% that have no empathy (or intelligence I have to say) with 99% of their fellow man, woman or child.
For this 'ULTIMATE' threat to our species is a little known or understood mechanism called,
"DERIVATIVES"
A simple word, but which has the potential to destroy all that he love and hold so dearly.
No-one can ever forget the global meltdown of 2008 that affected the world like no other where the global populace was overridingly impoverished and will be for many years to come. That is except the 1% rich and powerful writing the history of the world including the top bankers who are part of this global control cabal. Indeed, these elites did not suffer but greatly prospered through the peoples' losses and hidden debts that we the people have to pay off, not the rich 1%, because they knew what was coming, as they had designed the system that they knew would eventually fail.
For DERIVATIVES are not securitised, but where they are just contracts and when the underlying security fails (that has no contractual connection), derivatives are not worth the paper that they are wrote on…worse still than 'junk' bonds. This is what happened in 2008 when the underlying securities failed and derivatives became worthless (as they really are from the very start of the casino investment mechanism that goes into quadrillions of dollars every year now (yes, $1000,0000, 000,000,0000s or $1,00,000 Billions) and dwarfs the present annual global GDP (total economic turnover of the world economy) of around $87 trillion in nominal terms (2018).
In this respect quite a few informed economists and respected analysts have estimated that this in 2018 is in the order of $2.5 Quadrillion ($2.5 Million Billion),
1. Total Global Debt of the people, governments and business - $247 trillion
2. Fiscal Gap (what governments, people and business have financial legally-binding commitments to
pay in the future) – $500 trillion
3. Off-balance sheet debt of the banks - £17 trillion
4. Off-balance sheet debt of governments - $1 trillion
5. Reported 'Derivatives' - £750 trillion
6. Unreported 'Derivatives' and non-securitised bank investment contracts – estimated at $985
trillion (but could even be higher)
Therefore if these estimates are right or within the right region within a statistical confidence of 5% according to by eminent analysts, 'Derivatives' declared and undeclared account for nearly 70% of all world debt (current and forward) and where derivatives are not secured by any individual security, other than speculation. Therefore if the underlying security (which they have no contractual relationship with) fails, 'Derivatives become worthless and that is what happened in 2008 with the knock-on effect of this casino gambling with the world's futures.
The terrible hidden and secret situation held back by our political elites and the world's richest investors (out of sheer greed) from the people is that the global financial market is guaranteed to fail over the next two decades and most probably around 2032. But, and this is a big BUT, the fallout from this catastrophe will really take the global economy down (not just the financial markets like last time) and where humankind will it has to be stated, never recover from this unique but devastating catastrophe in the history of the human experience. That shows how much in reality our politicians think of us mere humans who know nothing.
It is time therefore that people became 'real' to what is really on the horizon for us all and recognise that politicians are not for us, but for themselves and their powerful and controlling friends.
Dr David Hill
CEO, World Innovation Foundation
14 October 2018
Another Financial Crisis Looms as World Marks 10th Anniversary of the Lehman Bros. Collapse -

https://www.lombardiletter.com/derivatives-trigger-financial-crisis/30104/